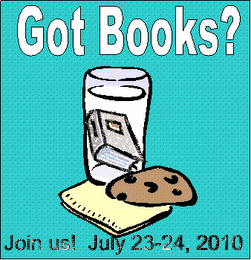 This seems like this will be a great event. There hav been alot this month already. If I could just figure out how to make a button. I think I'd Like to have a "Back to School" Event next month. The giveaway would be your favorite book you had to read for school.
New Love takes the cake in the third novel in Nora Roberts's new Bride Quartet
Wedding baker Laurel McBane is surrounded by romance working at Vows wedding planning company with her best friends Parker, Emma, and Mac. But she's too low-key to appreciate all the luxuries that their clients seem to long for. What she does appreciate is a strong, intelligent man, a man just like Parker's older brother Delaney, on whom she's had a mega-crush since childhood.
But some infatuations last longer than others, and Laurel is convinced that the Ivy League lawyer is still out of her reach. Plus, Del is too protective of Laurel to ever cross the line with her-or so she thinks. When Laurel's quicksilver moods get the better of her-leading to an angry, hot, all-together mind-blowing kiss with Del-she'll have to quiet the doubts in her mind to turn a moment of passion into forever...